Bournville village festival Saturday 29th June 2019
Event Information
Scroll down to find out more information about BVF19!
The history Of Bournville Village Festival
How did it all start?
In 1902, in common with the rest of the country, the small village of Bournville (then only 400 homes) decided to celebrate the Coronation of King Edward VII in the form of a festival for the local children. The first Festival was so greatly enjoyed by the local families that it was decided by Bournville Village Council's founder, George Cadbury, to make it an annual event with the Maypole being the centrepiece.
During the First World War Bournville Village Festival came to a halt but recommenced in 1919 and continued until 1939 when, once again, war brought it to a stop. During the Second World War performances were given on Rowheath Playing fields but, when peace came, the Festival began again at the Cadbury Men's Recreation Grounds, where it is still held to this day.
In 2019 the Festival celebrates its 117th Anniversary and, although the content has changed over the years, the Maypole has always been an important central item and has now become a great tradition belonging to Bournville.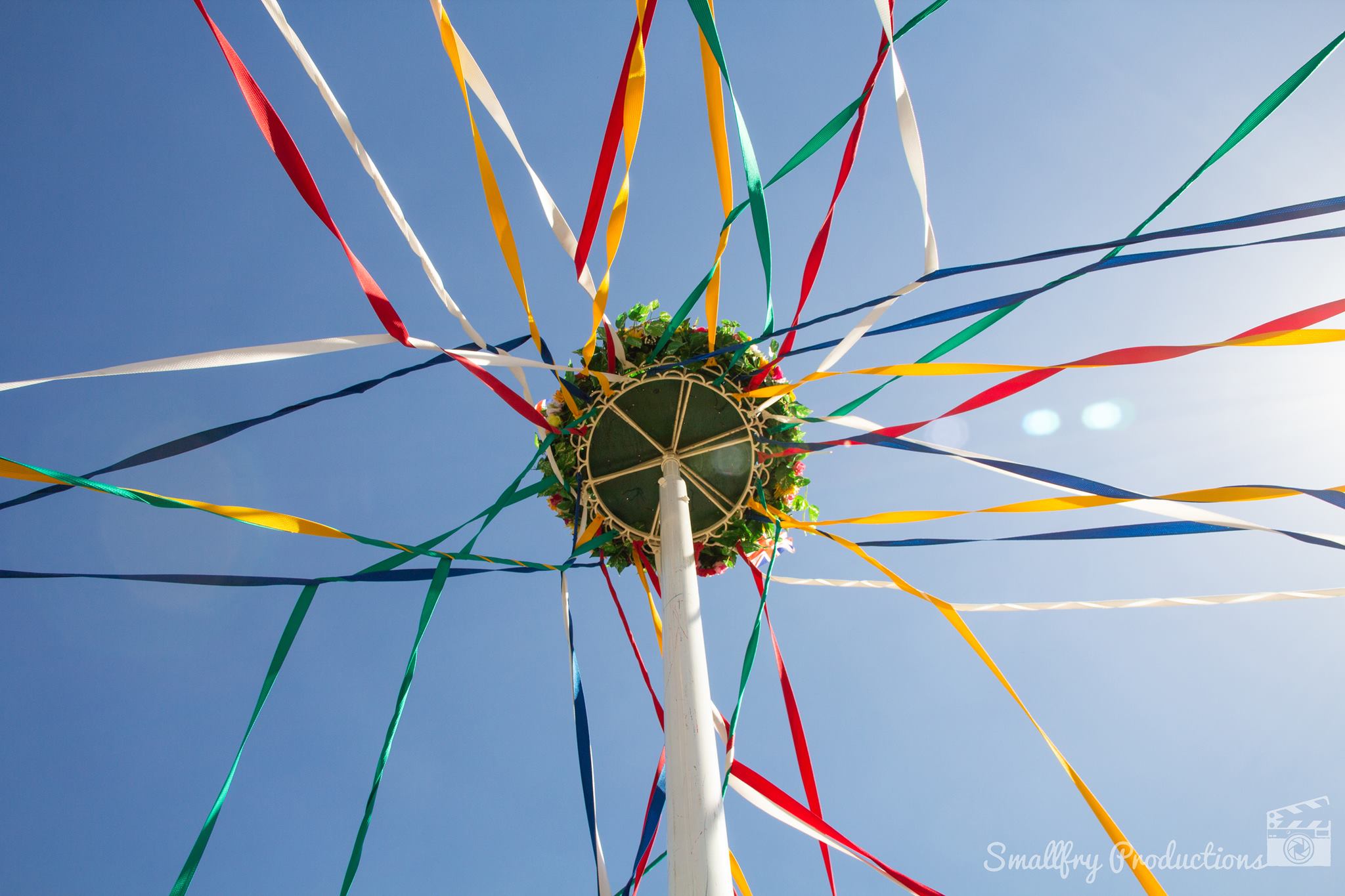 Bournville Maypole dancers
Bournville's traditional maypole dancers will once again be performing for you all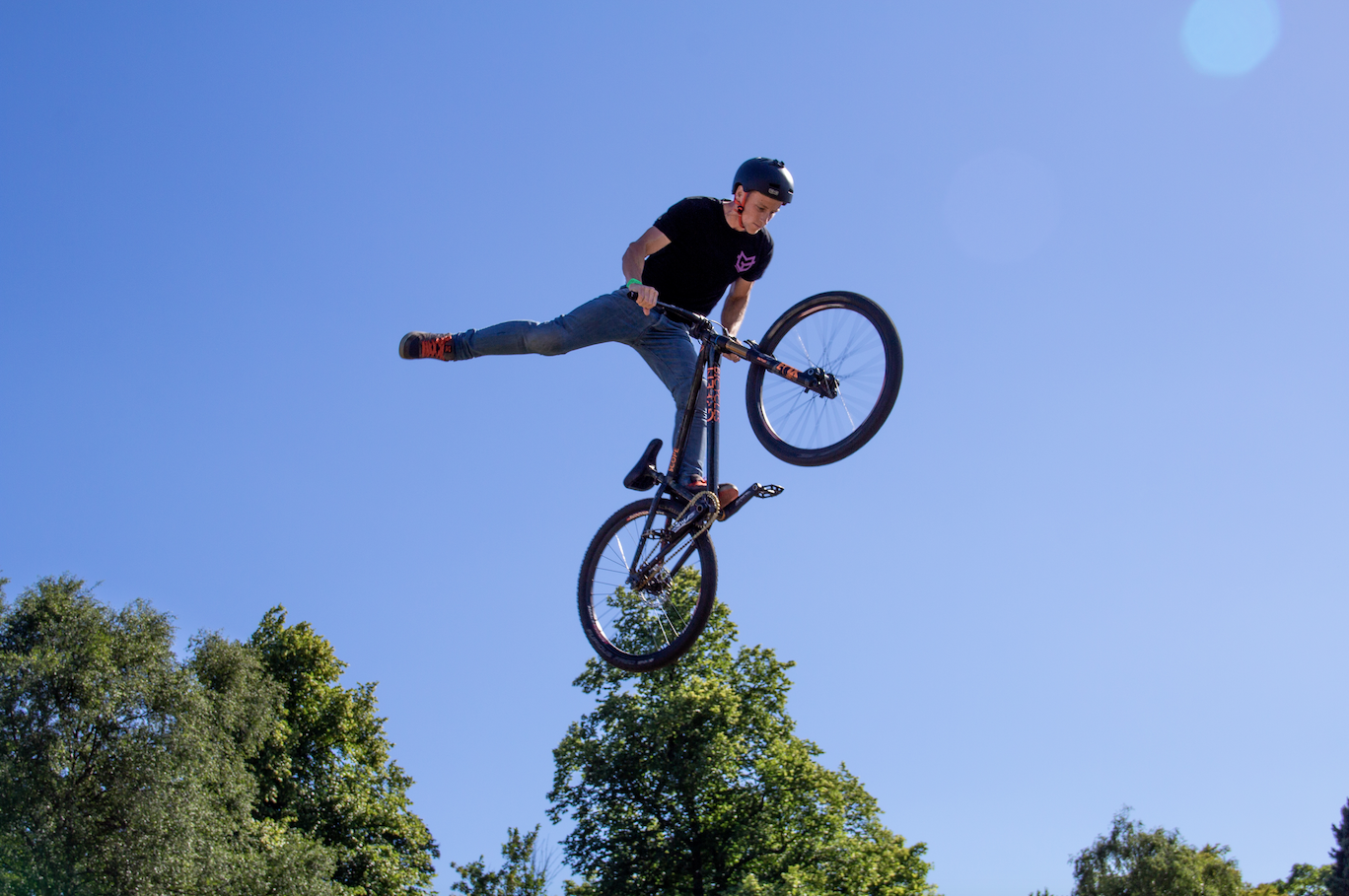 ACTION SPORTS TOURS
BMX bike show by some of the greatest bikers in the UK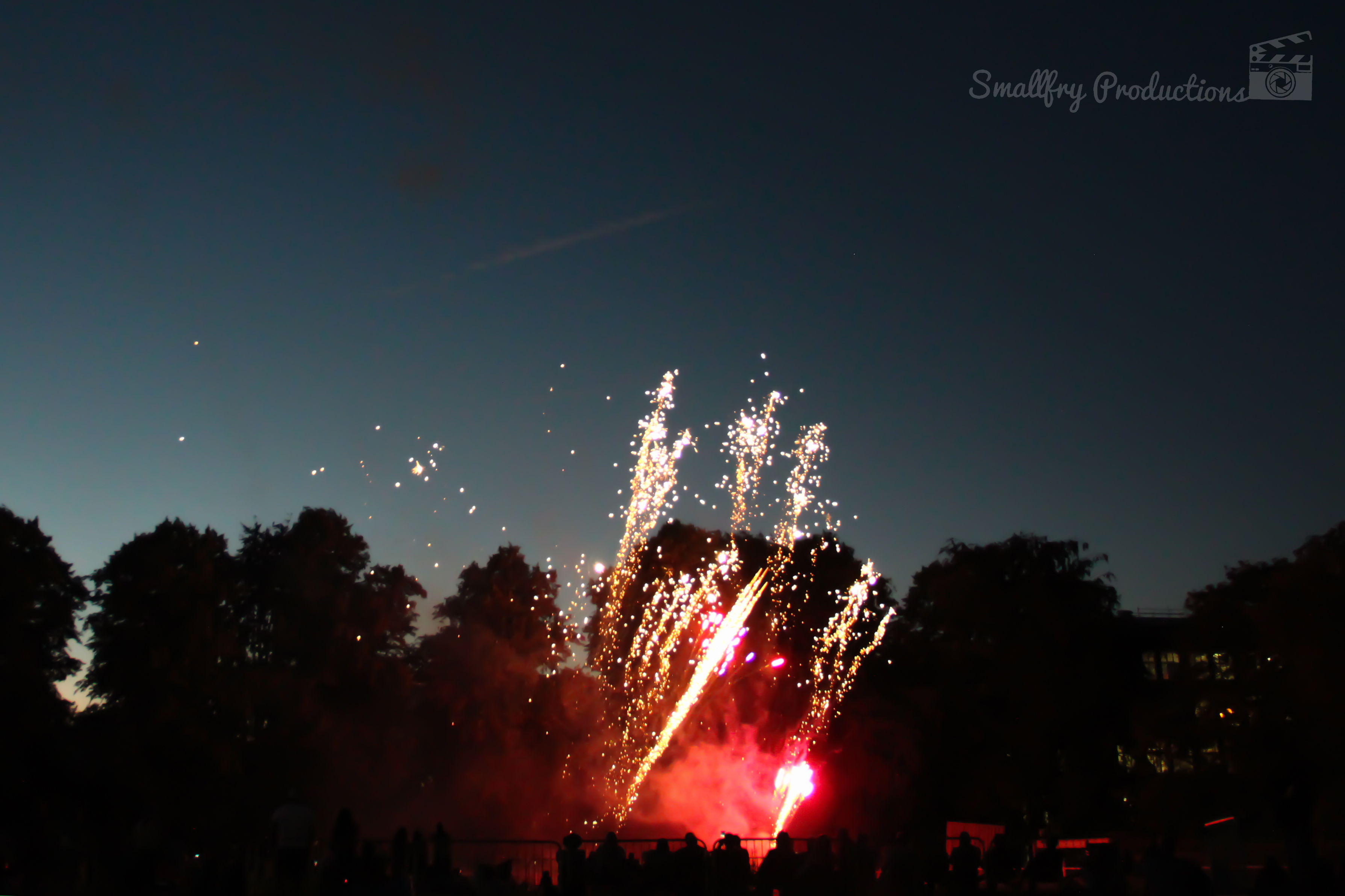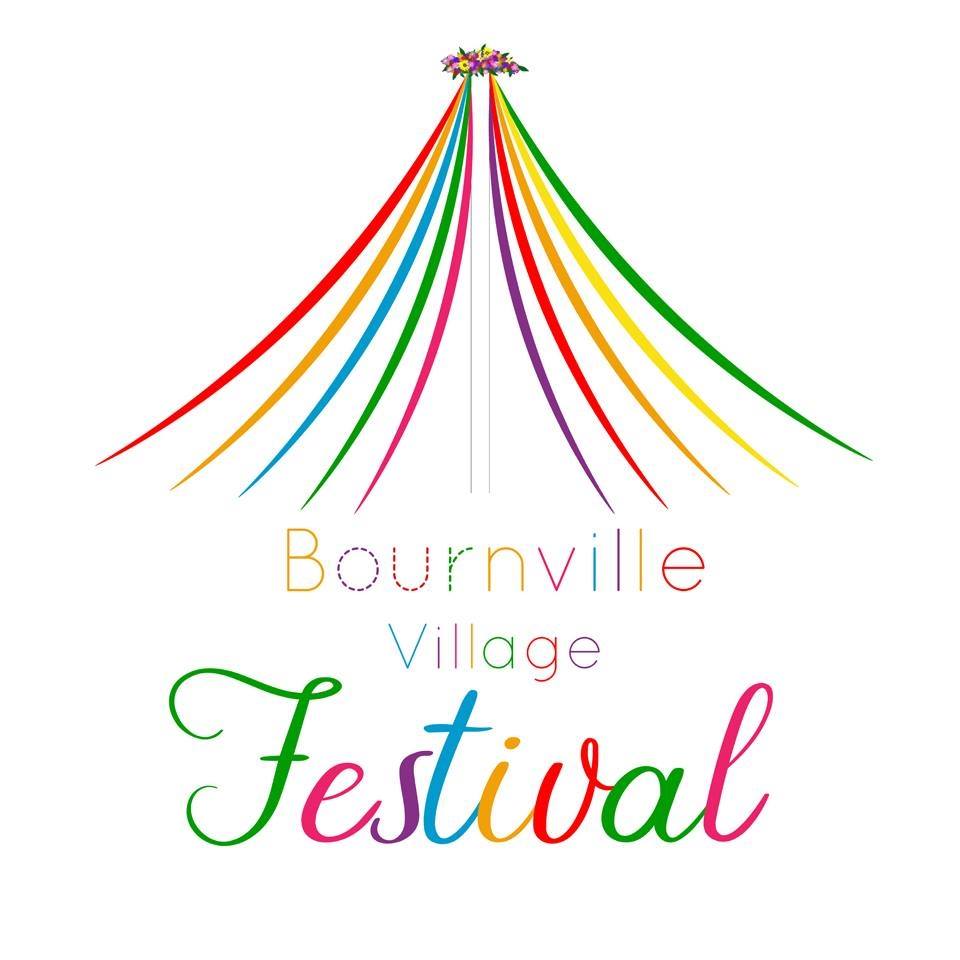 Full programme of events
Visit one of our local ticket sellers to purchase your entry programme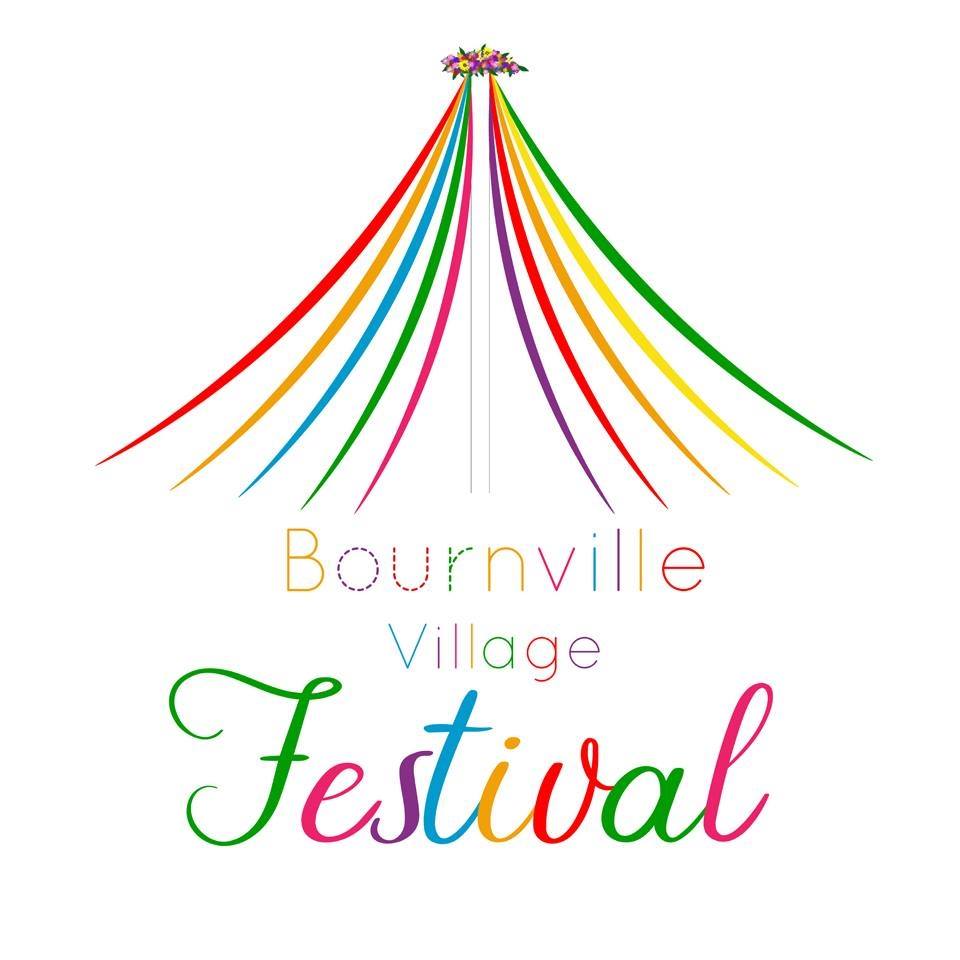 Our brand new festival logo!
This is Bournville Village Festival's brand new logo kindly designed and donated to us by one of our sponsors – Smallfry Productions
What goes on at
Bournville Village Festival
arena acts & fireworks finale
Various arena acts including the annual Maypole.
Fireworks display sponsored by Mondelez.
craft Tent
Hosting some of the best local crafters around with a wide variety of crafts from jewellery to jams, our craft tent has them all.
funfair, Activities, Games & stalls
Funfair rides, activities, games and all kinds of different stalls. This year we are having more stalls than ever before which means we have been able to arrange some more free activities for families visiting the festival.
food & drinks
If you're peckish at the festival we have a variety of food and drink stalls at varying prices to satisfy your cravings.
You're also more than welcome to bring a picnic but please remember to put any rubbish in the bins provided.
Years & still going strong
bvf19
Where can I buy advance tickets?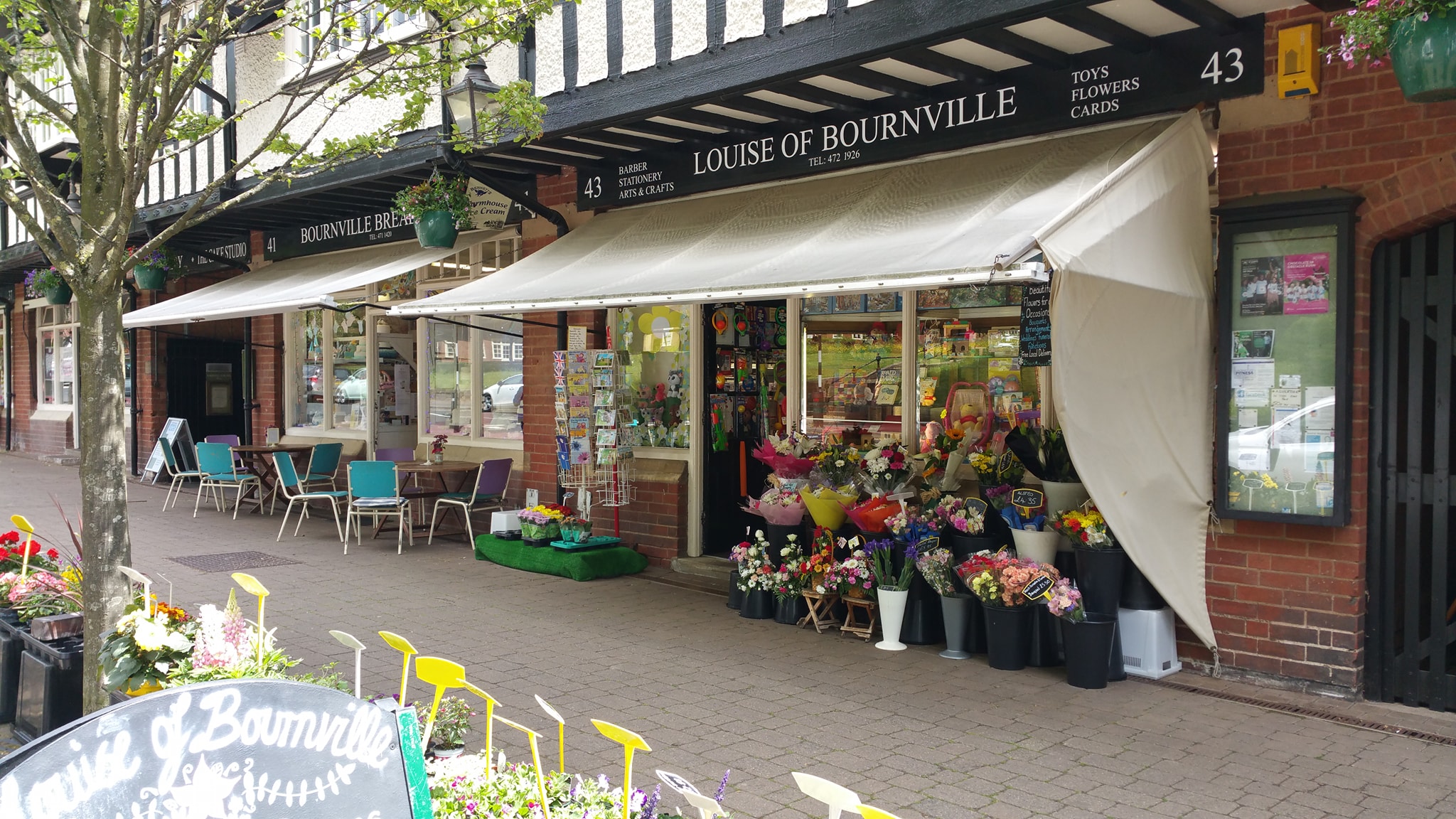 Louise of Bournville
Bournville Village Green, Sycamore Road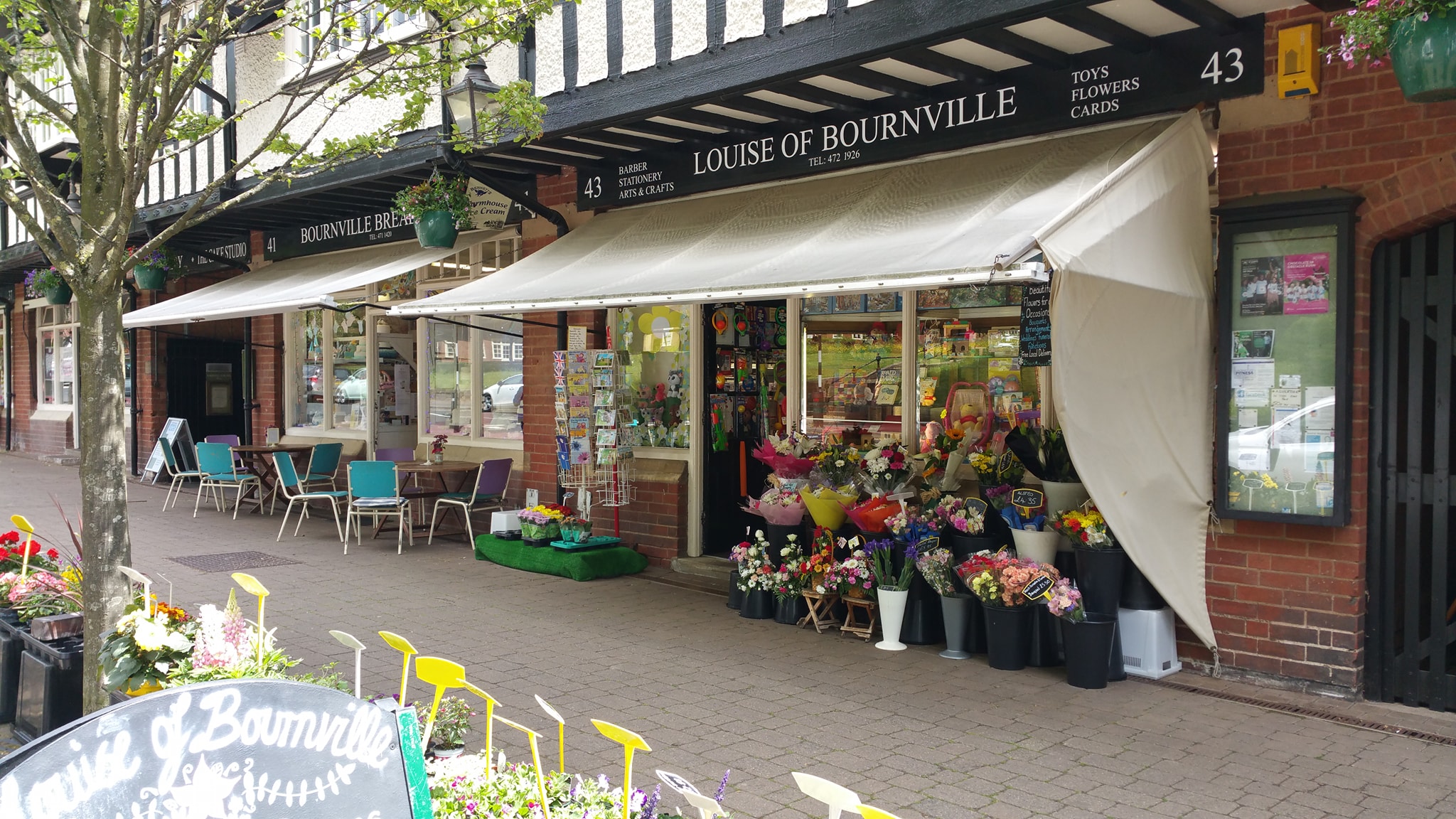 Accompanied children under the age of 12 get in for free

Unnattended children under the age of 12 are not permitted at Bournville Village Festival

Wristband which enables you to leave and re-enter the festival

Programme

Advance tickets allow you to enter the festival much quicker
Accompanied children under the age of 12 go free

Unattended children under the age of 12 are not permitted at Bournville Village Festival

Wristband which enables you to leave and re-enter the festival

Programme

You may have to spend a while queueing to purchase your entry
about
The Bournville Maypole
Every year local children perform in the Maypole at Bournville Village Festival. The production, presentation and teaching of the Maypole dancers is the voluntary work of both Sue Walsh and her daughter Olivia along with a few other helpers. Without the children and the help and support of the parents we would not be able to continue with this wonderful tradition. If you or someone you know may be interested in dancing in the maypole, becoming the maypole queen or simply helping out with the maypole team then please get in touch with us via our contact us page. Thank you!
The Bournville Maypole Dances:
Come Lassies and Lads
Heralds announce the arrival of the Festival Queen, preceded by the Retiring Queen
The Crowning of the Queen
Dance by the Petal boys and girls
Step by Step
The Gypsies' Tent
Dance of the Gypsies
The Chain
The Queen's Basket
The Barbers Pole
Merrily We Dance Around
Soldiers of the Queen
Finale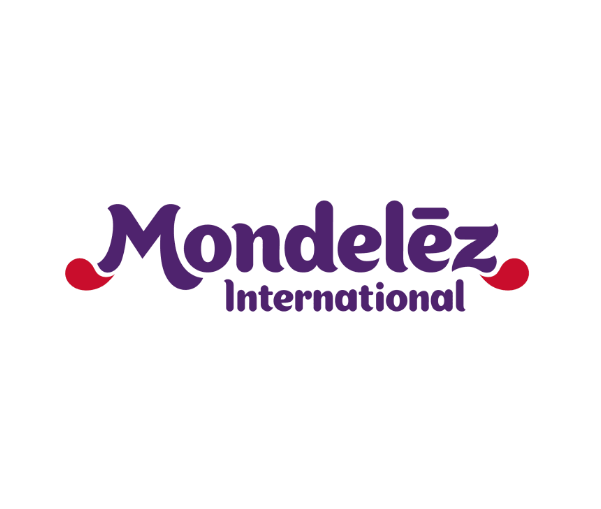 Mondelez
Sponsors of the fireworks display
www.mondelezinternational.com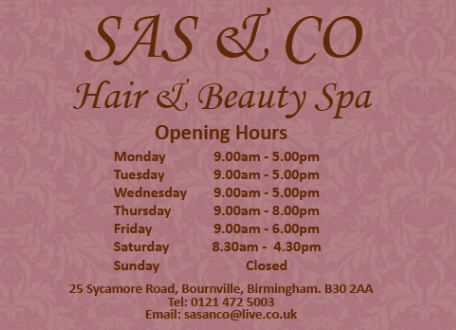 sas & Co - HAIR & BEAUTY SPA
SAS & CO will be providing hair styling for both this year's festival queen and the retiring festival queen
www.facebook.com/sasandco.uk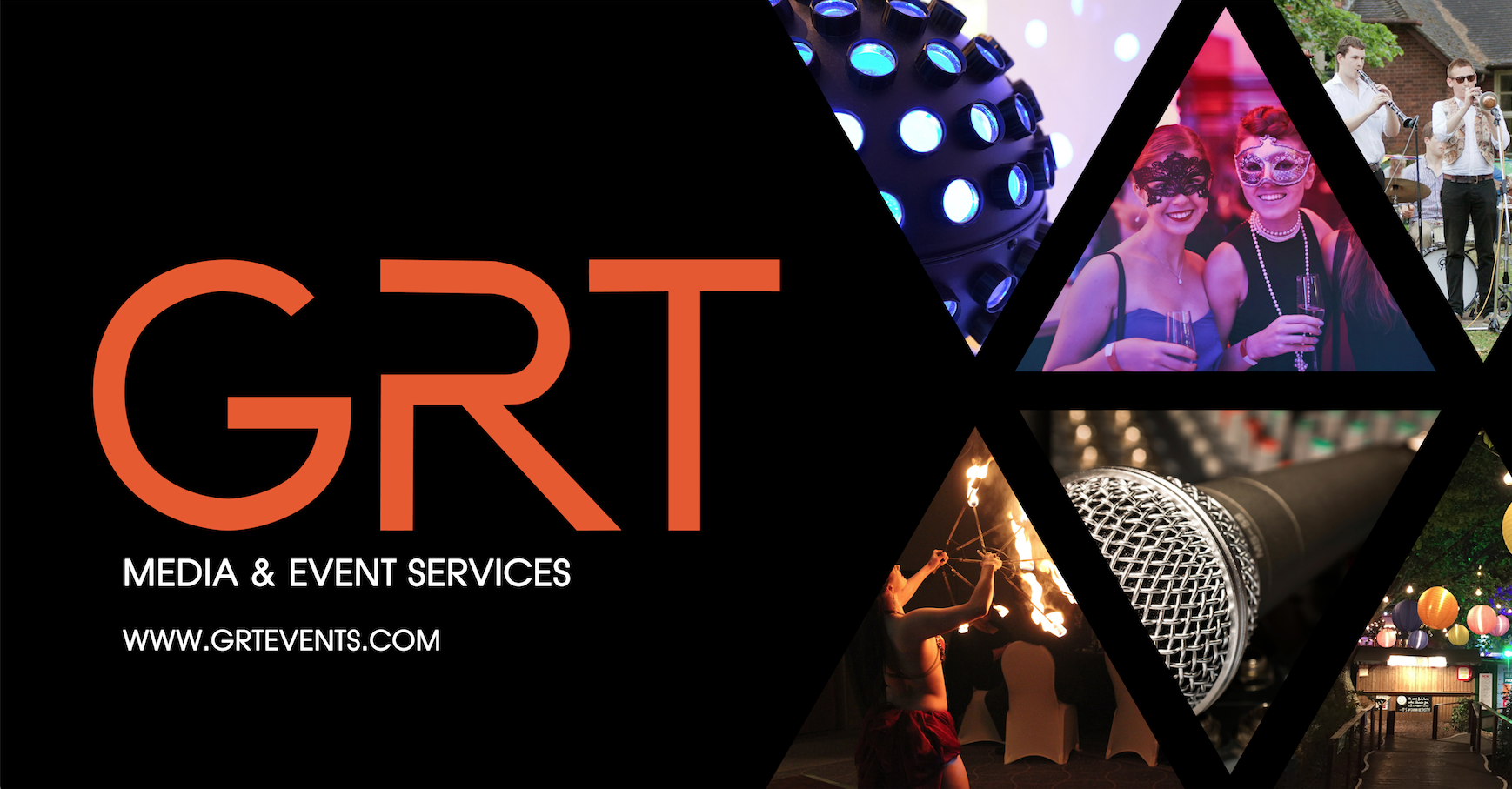 GRT EVENTS
Audio Visual, Web Hosting & Web Design
www.grtevents.com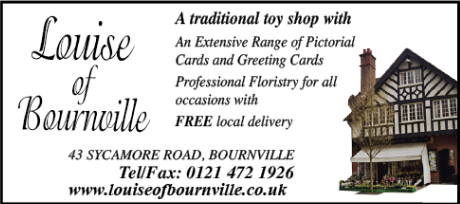 louise of bournville
www.louiseofbournville.co.uk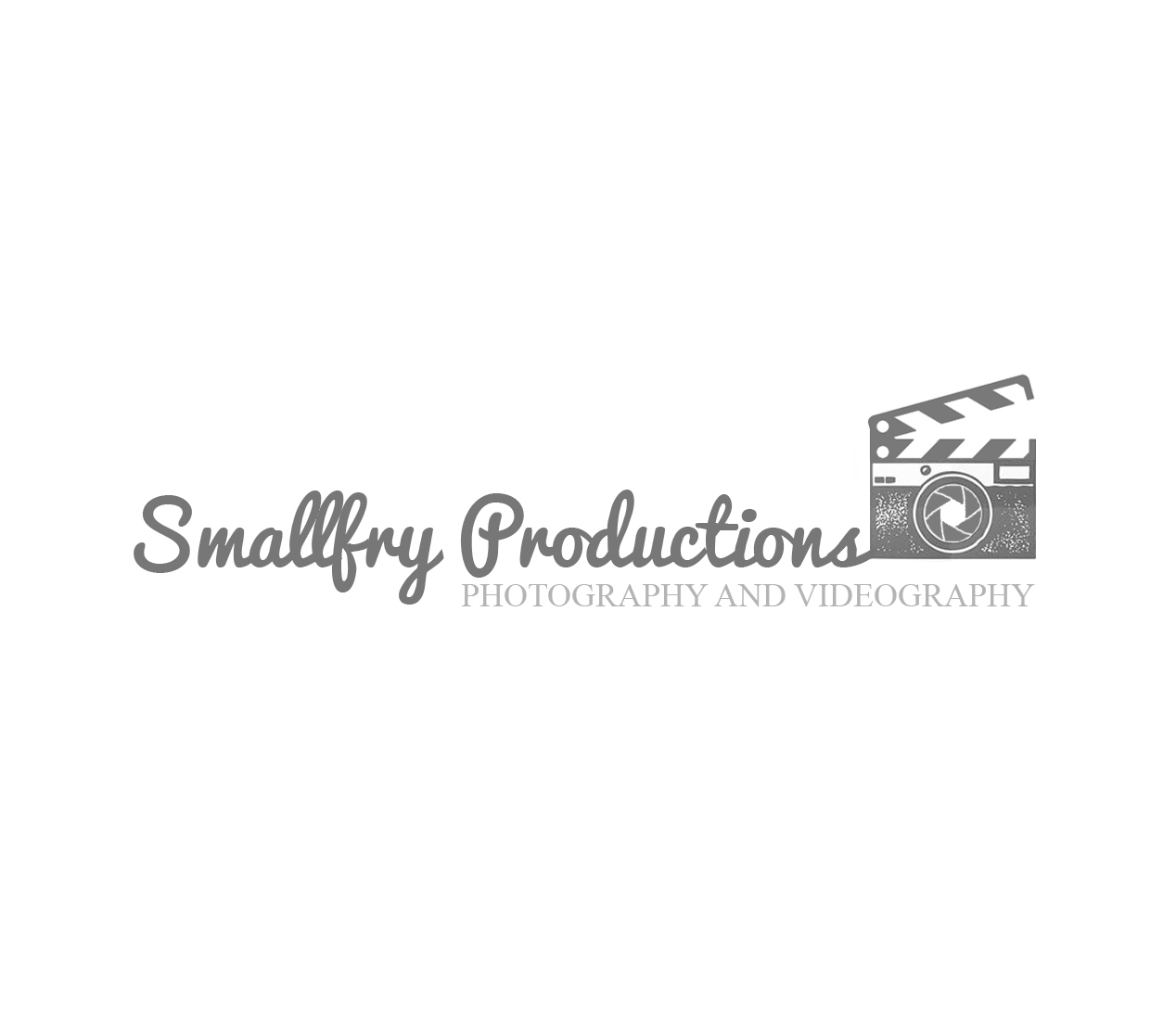 Smallfry Productions
Official provider of videography & photography for BVF19
www.smallfryproductions.co.uk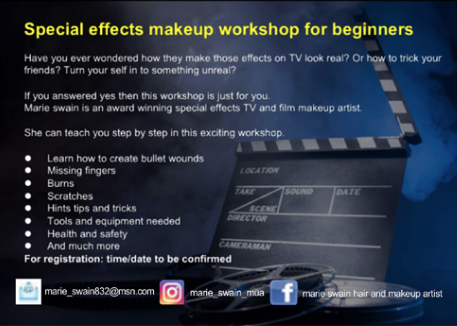 marie swain - makeup artist
Marie will be providing makeup for both this year's festival queen and the retiring festival queen
www.facebook.com/Marieswainmua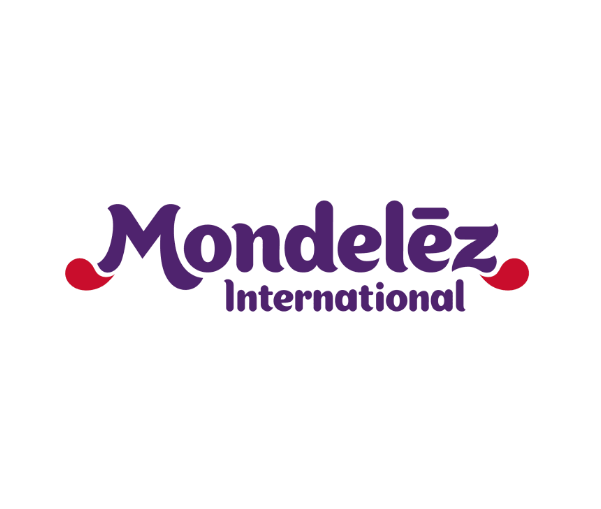 Mondelez
www.mondelezinternational.com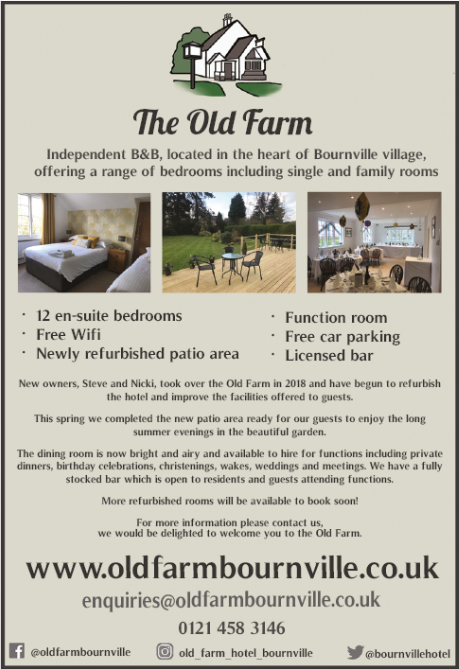 old farm hotel
www.oldfarmbournville.co.uk/en-GB

Bournville Pharmacy
45 Sycamore Rd, Birmingham B30 2AA
wards garage
212 Oak Tree Lane, Birmingham B30 1UH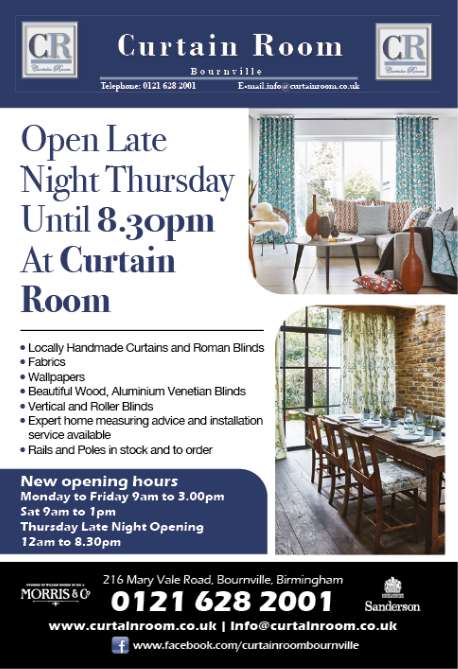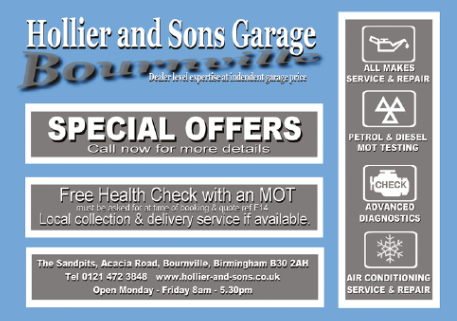 hollier and sons garage
www.hollier-and-sons.co.uk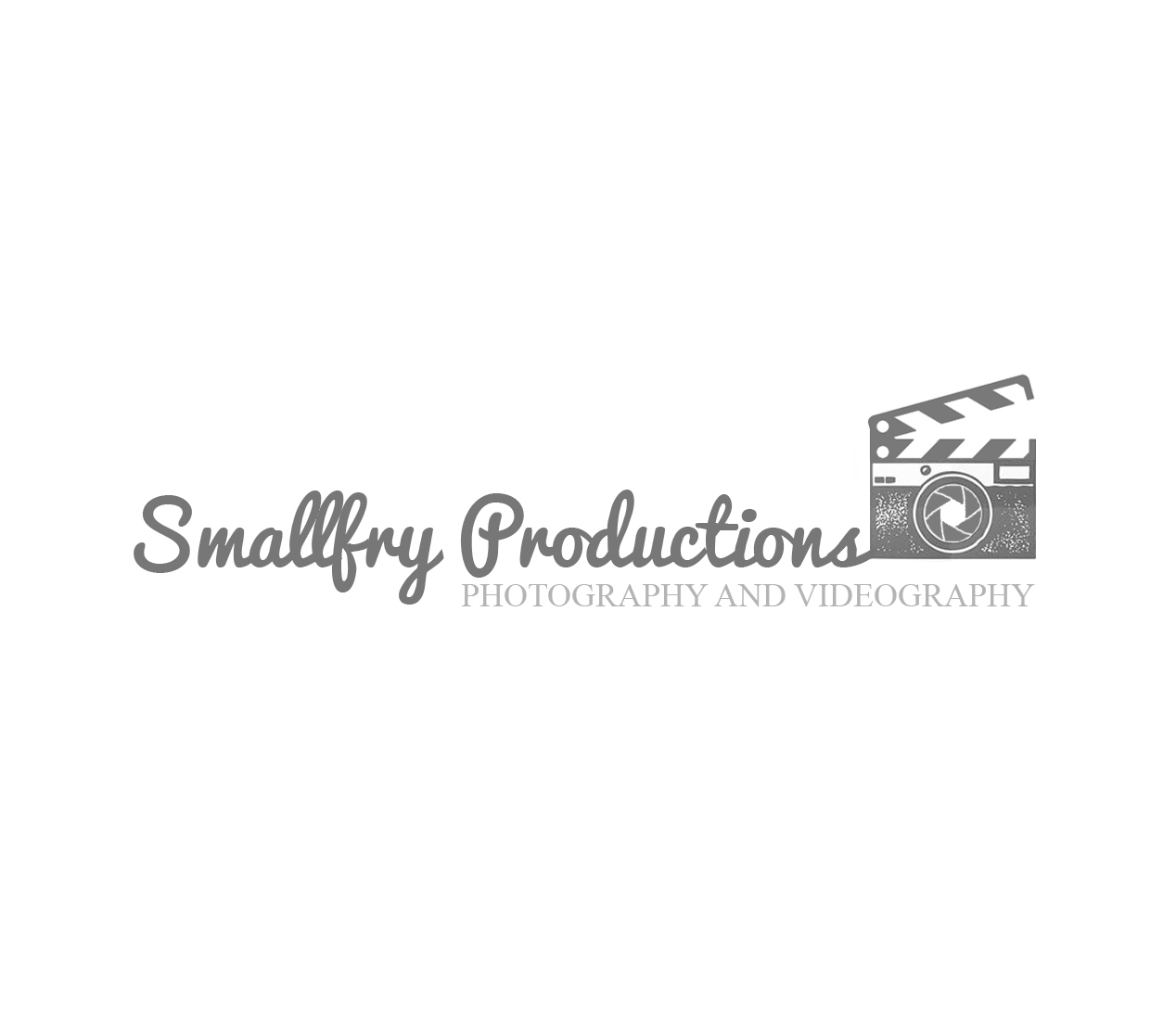 Smallfry Productions
Videography & Photography
www.smallfryproductions.co.uk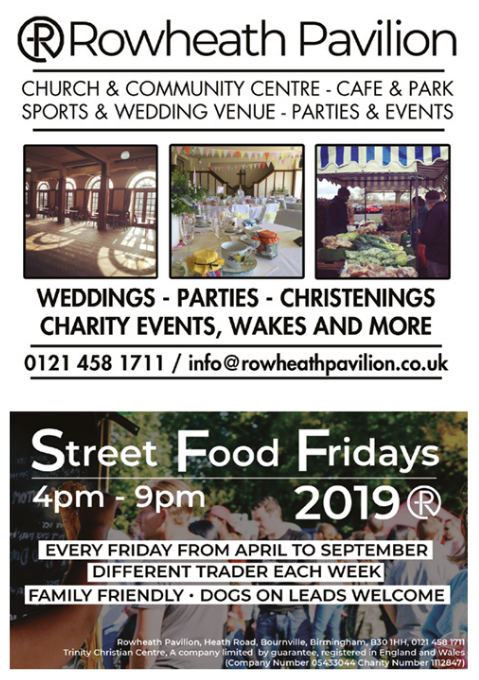 rowheath pavillion
www.rowheathpavilion.co.uk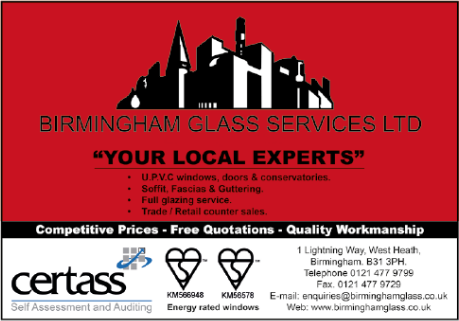 birmingham glass services
www.birminghamglass.co.uk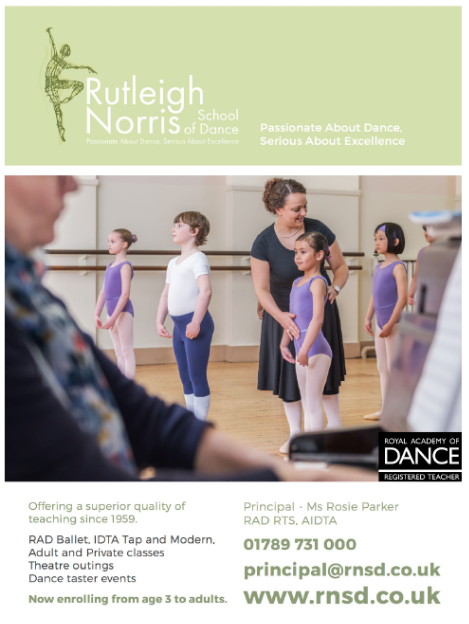 rutleigh norris school of dance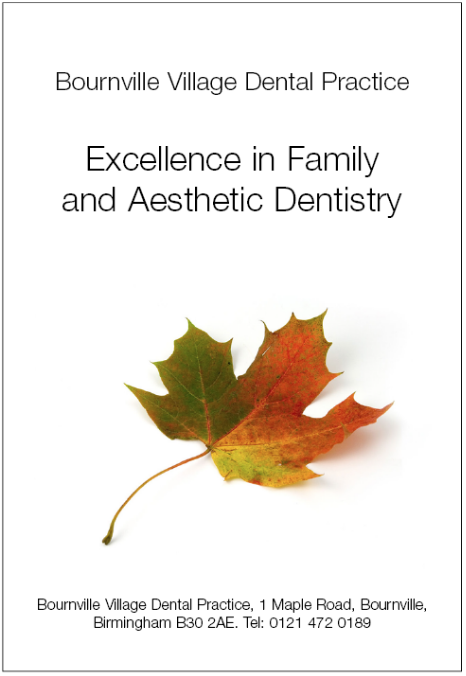 bournville dental practice
www.bournvilledentist.co.uk
bvf19
Craft Fair Stallholders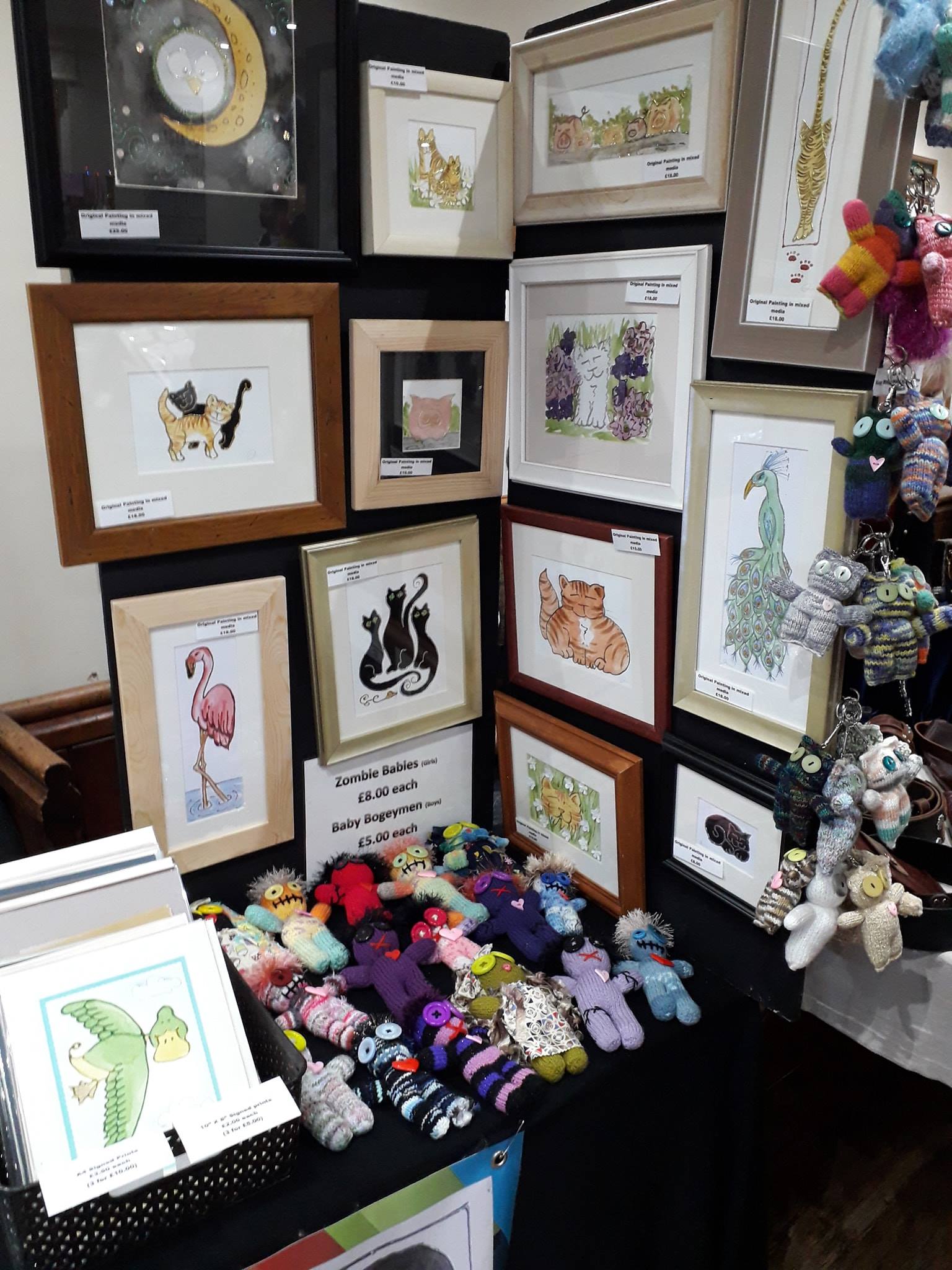 I Love Cats and Monsters
I Love Cats and Monsters have been painting, knitting & sewing for almost 30 years. They love to create things that make people smile. They Love Cats and Monsters so most of their artwork revolves around that theme. They love eclectic combinations so they paint quirky animals mixed media, create knitted Kitty Kushions & also have a few textile bats, shrunken heads & baby bogey men on the stall for good measure.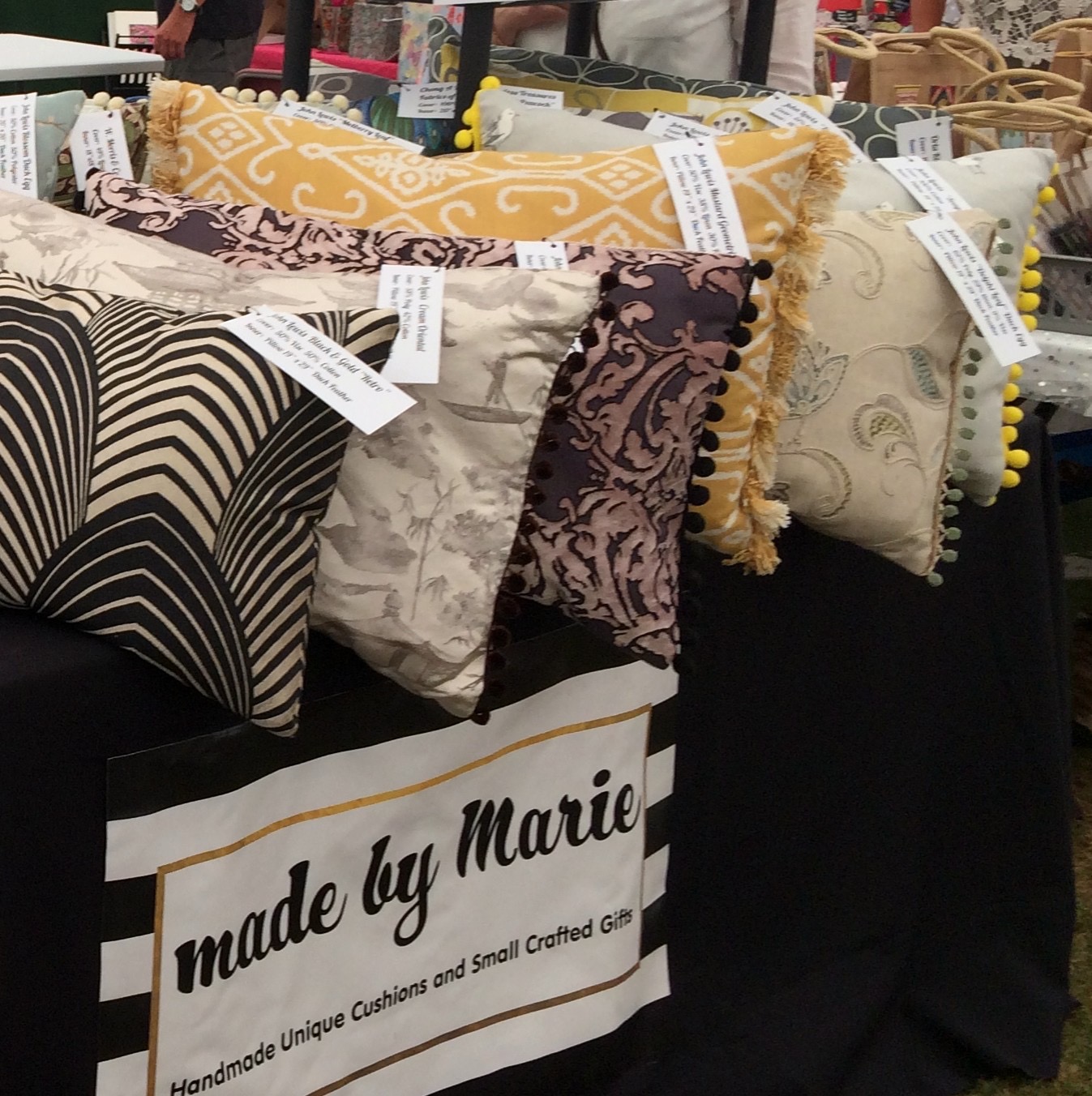 Made By Marie
This will be Made By Marie's third time at Bournville Village festival. They make unique hand crafted cushions, childrens' cushion sets and small gift items such as lavender bags and small bits n bobs bags. All of their items are lovingly made from only the finest quality fabrics with duck feather inners, and polyester for childrens'.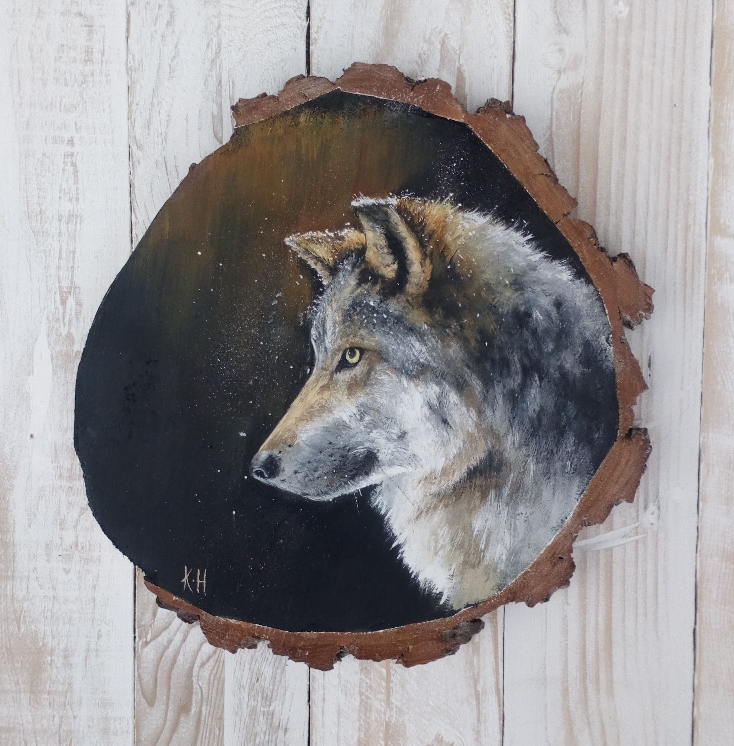 ArtByKHegenbarth
Artbykhegenbarth is a wildlife artist who paints on wood, each of their wood slice paintings are hand painted in acrylics, they are totally unique in both shape and style. To give each painting its own rustic charm they use the natural splits and notches in the wood
Each wood slice is sealed with a crystal clear varnish to protect the painting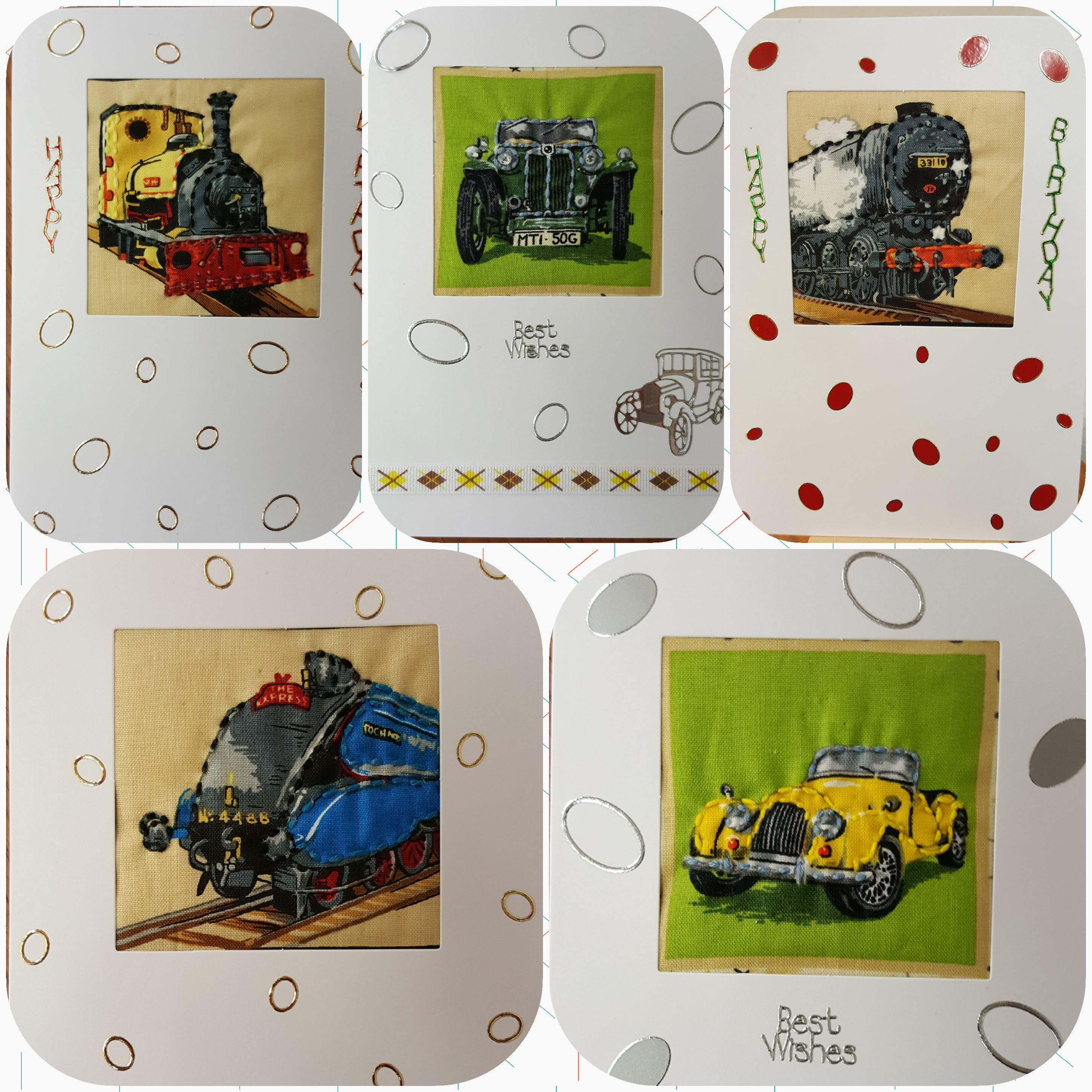 Karena Crafts
Karena Crafts sell a selection of cards and gifts including hand quilted cards and frames, hand crocheted blankets and decoupage cards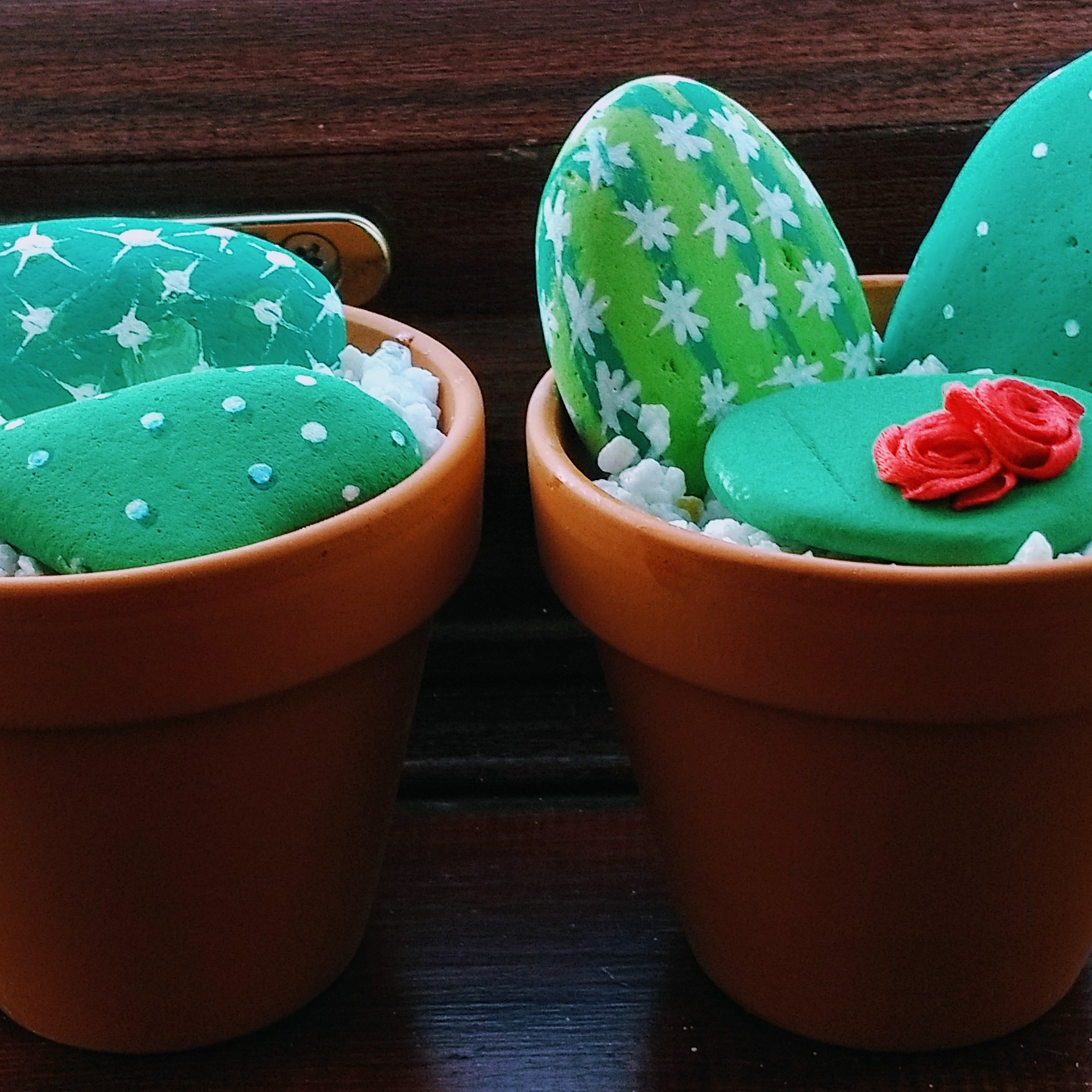 Various items made with clays, resin, enamel paint, fabric, soya wax & beeswax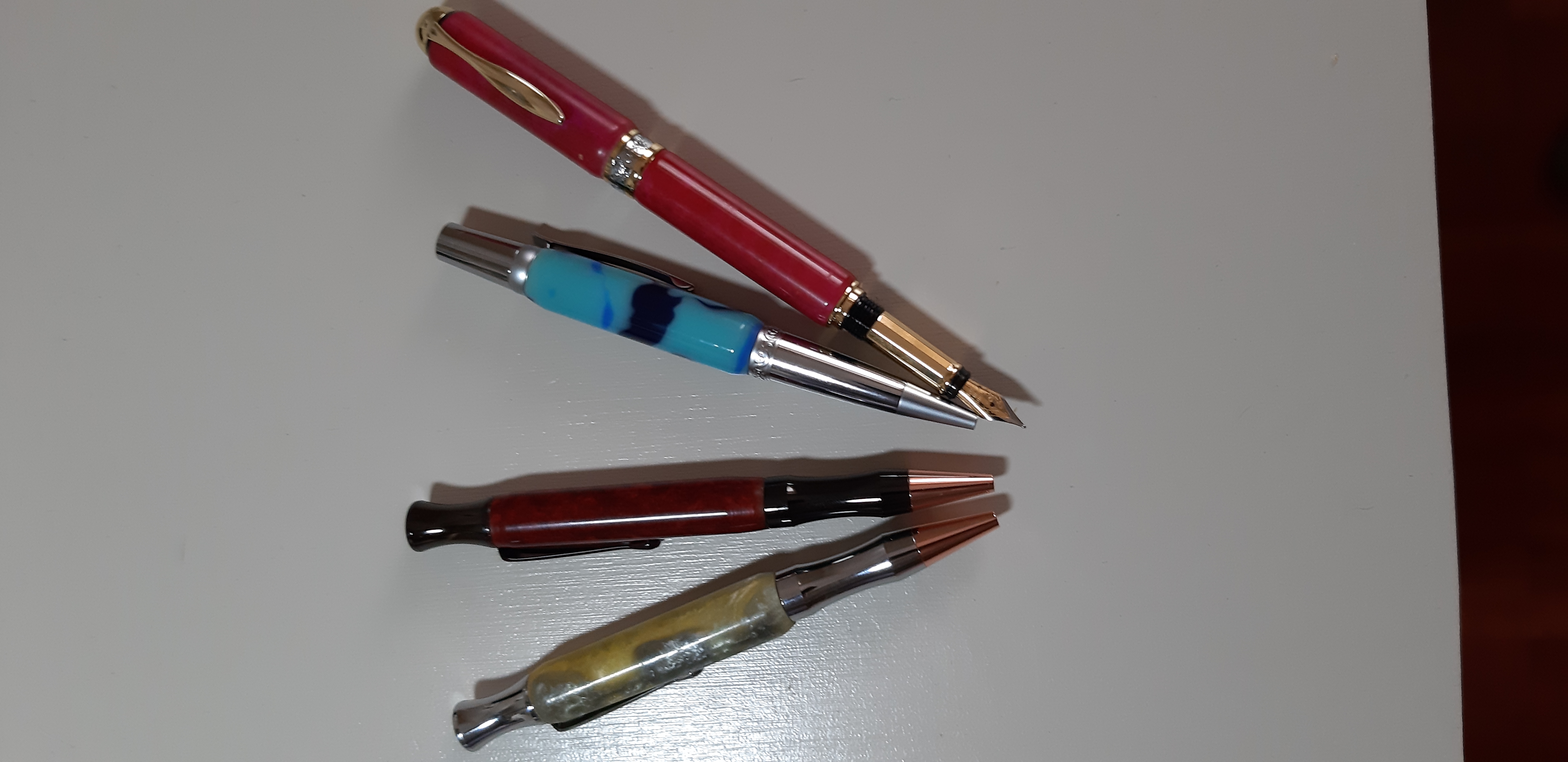 Cliff Buckley
Here is just a small range of pens Cliff makes, some are resins coloured, moulded then turned and polished by hand. Cliff can make pens to order and to the buyers design.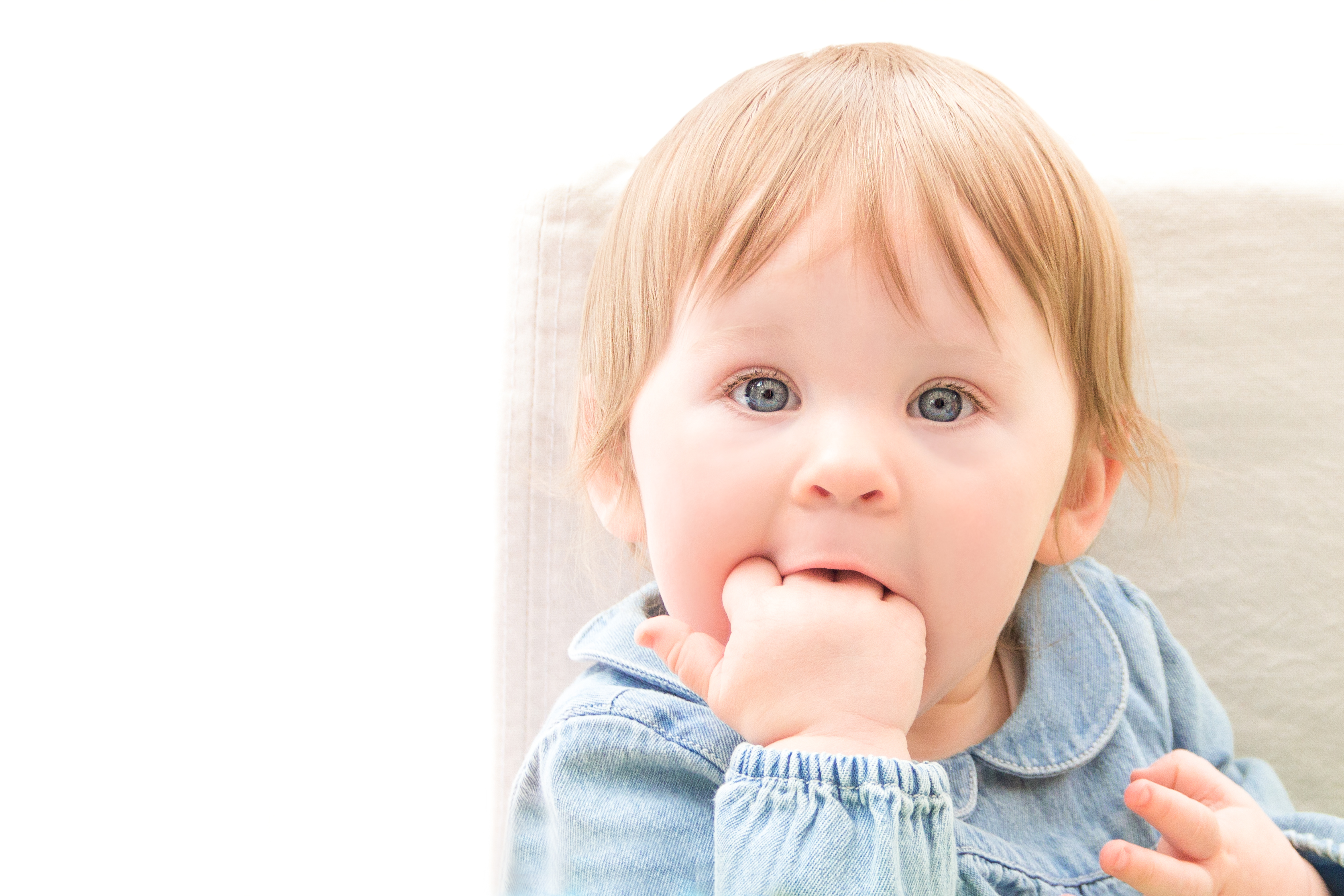 Smallfry Productions
Bournville based videography & photography services.
Printed artwork will be available to purchase from their stall in the craft tent.
Be sure to make use of their voucher code in the festival program for 20% off photography services including weddings!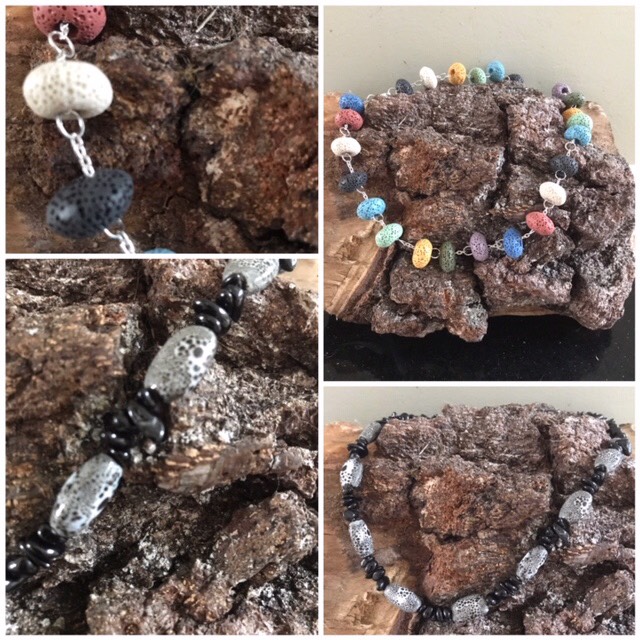 Laura's Pretty Things
Laura's pretty little things offer a range of different styles of jewellery, these include chain maille, steampunk, hand painted resin and glass cabochons and a variety of beaded jewellery. These are all handmade unique pieces.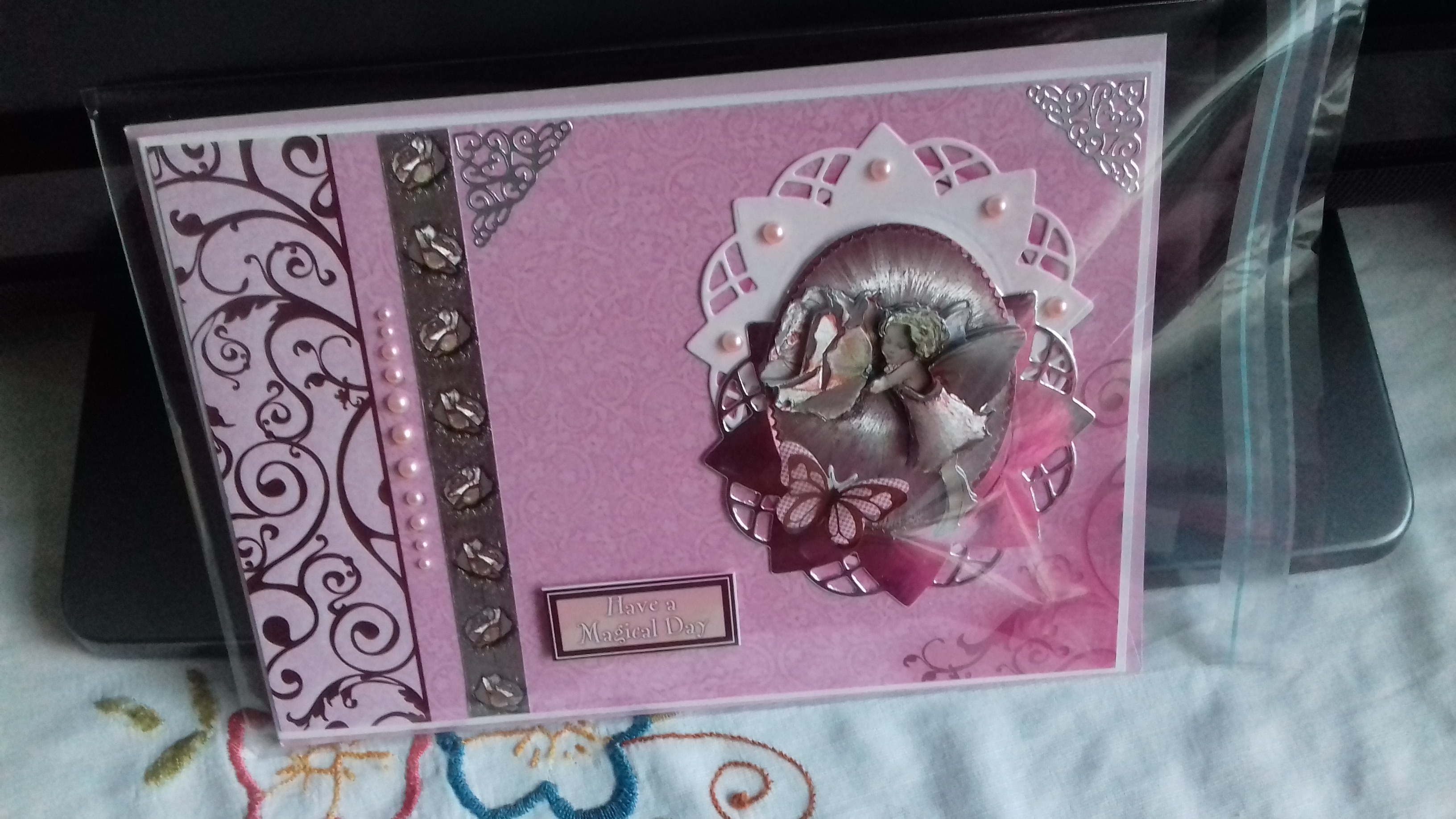 Margaret
Margaret makes hand made cards, they also sell wooden, metal and solar craft kits an assortment of jewellery and other  gifts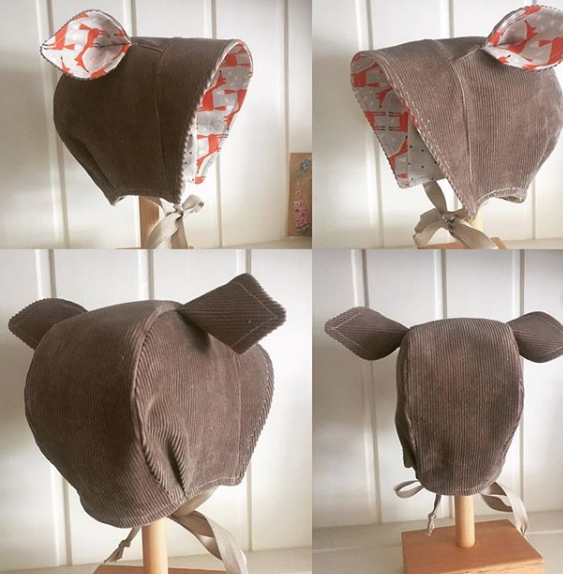 lottie and the dandylion
Inspired by the vintage and the bohemian we offer a range of largely textile goods. Handmade, quirky and original, from animal-themed cushions and doorstops to beautiful baby clothes, they offer an extensive range of unique and individual work
To see a selective of images visit @lottieandthedandylion on Instagram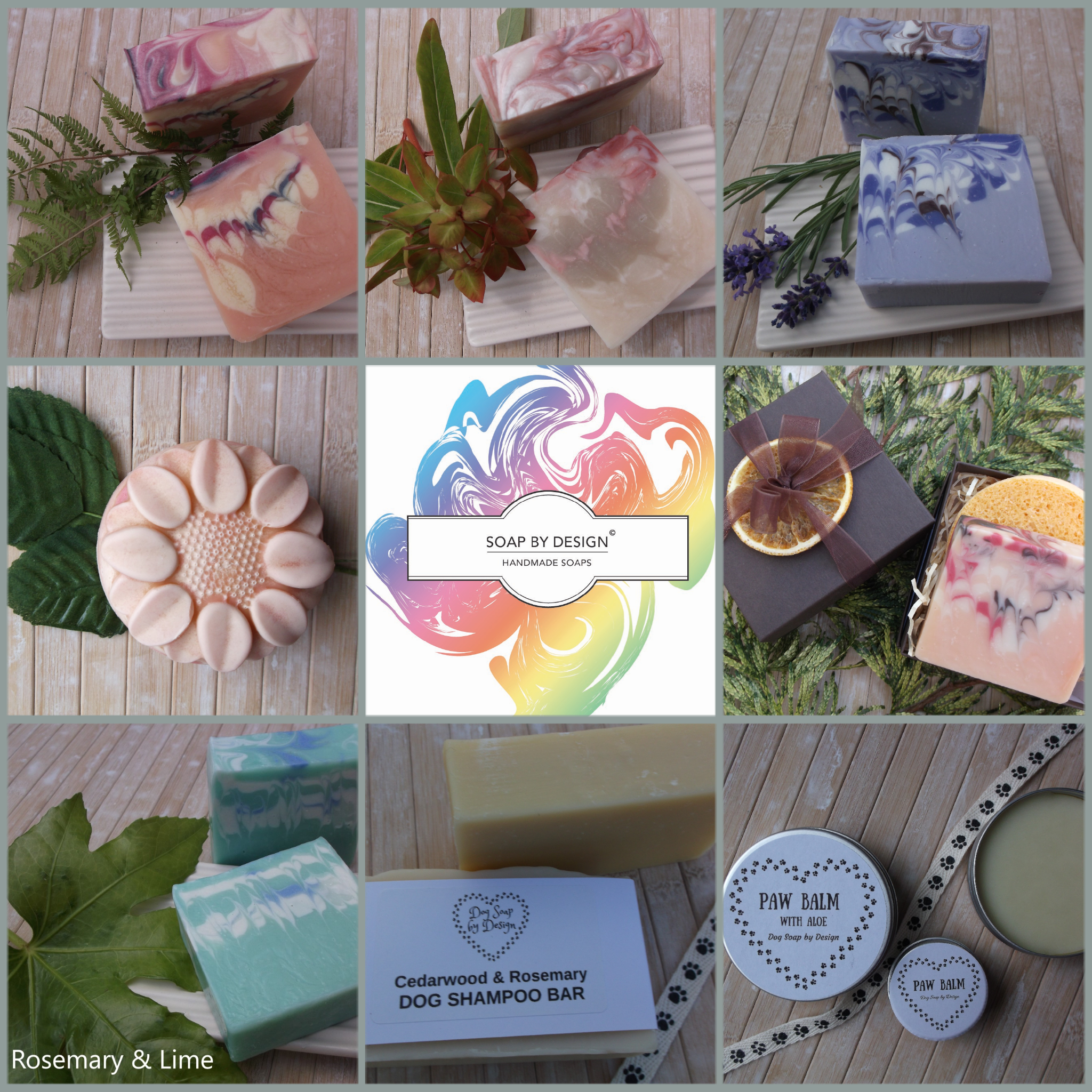 Soap By Design
Jude is the owner and maker at Soap by Design. Her soap-making journey began in 2015 when she developed interest and passion for making natural, cold process soaps without the use of harsh or harmful chemicals. The business was established early in 2016. Her essential oils soaps are designed to be skin kind, vegan and environmentally friendly. All are Cosmetic Safety Tested and Approved for age 3+.
She also specialises in natural shampoo bars for dogs and Paw & Nose Balm. Dog Soap by Design is part of Soap by Design.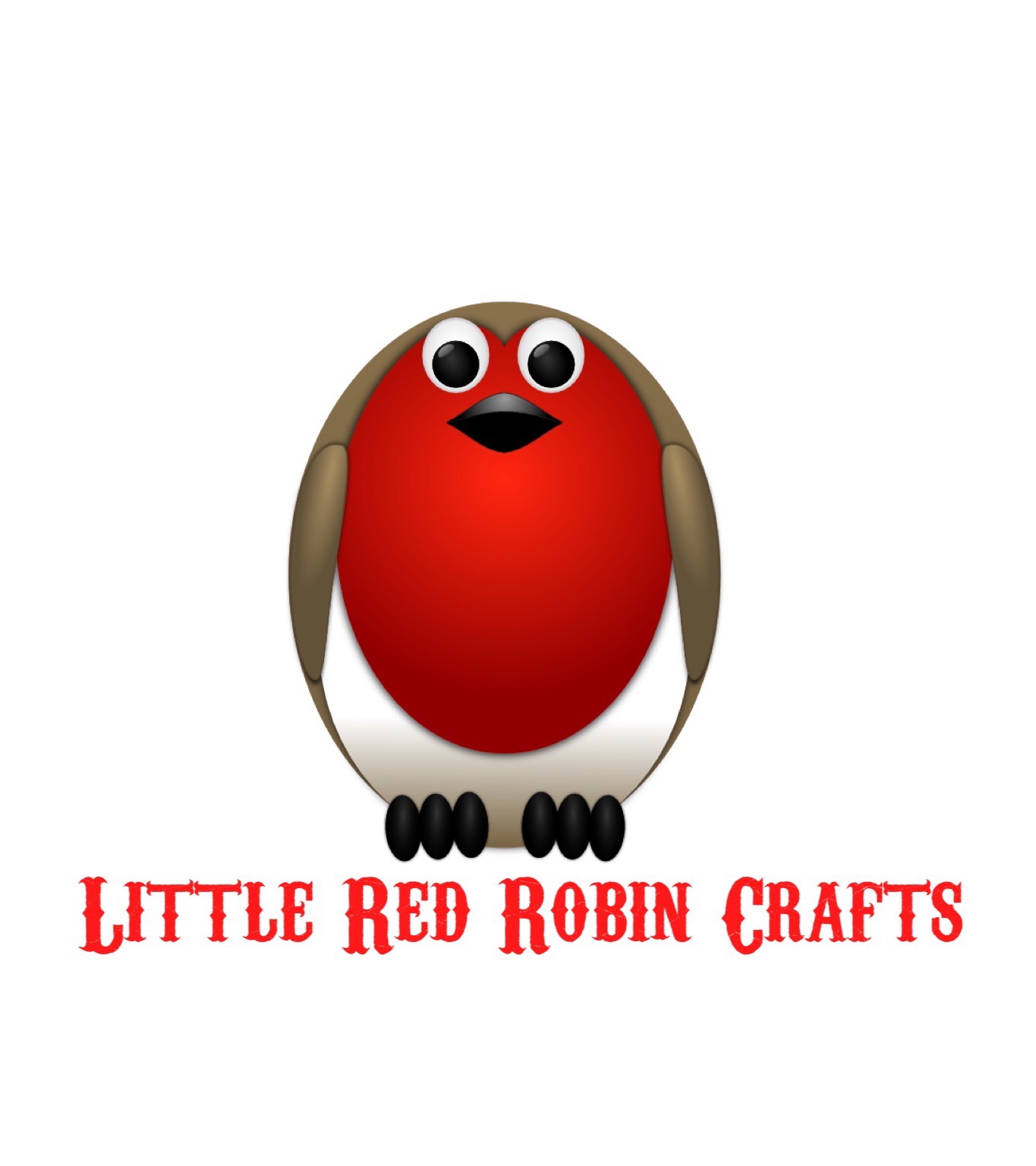 Little Red Robin Crafts started in 2016 as a hobby and after many craft fairs, their hobby has now turned them into a full time craftaholic !
They now make hand knitted & handmade items to order, with one off cushion designs and hand-sewn felt toys amongst my favourite things to make.
They really enjoy making children's jackets and jumpers, they have even been known to knit jumpers for dogs!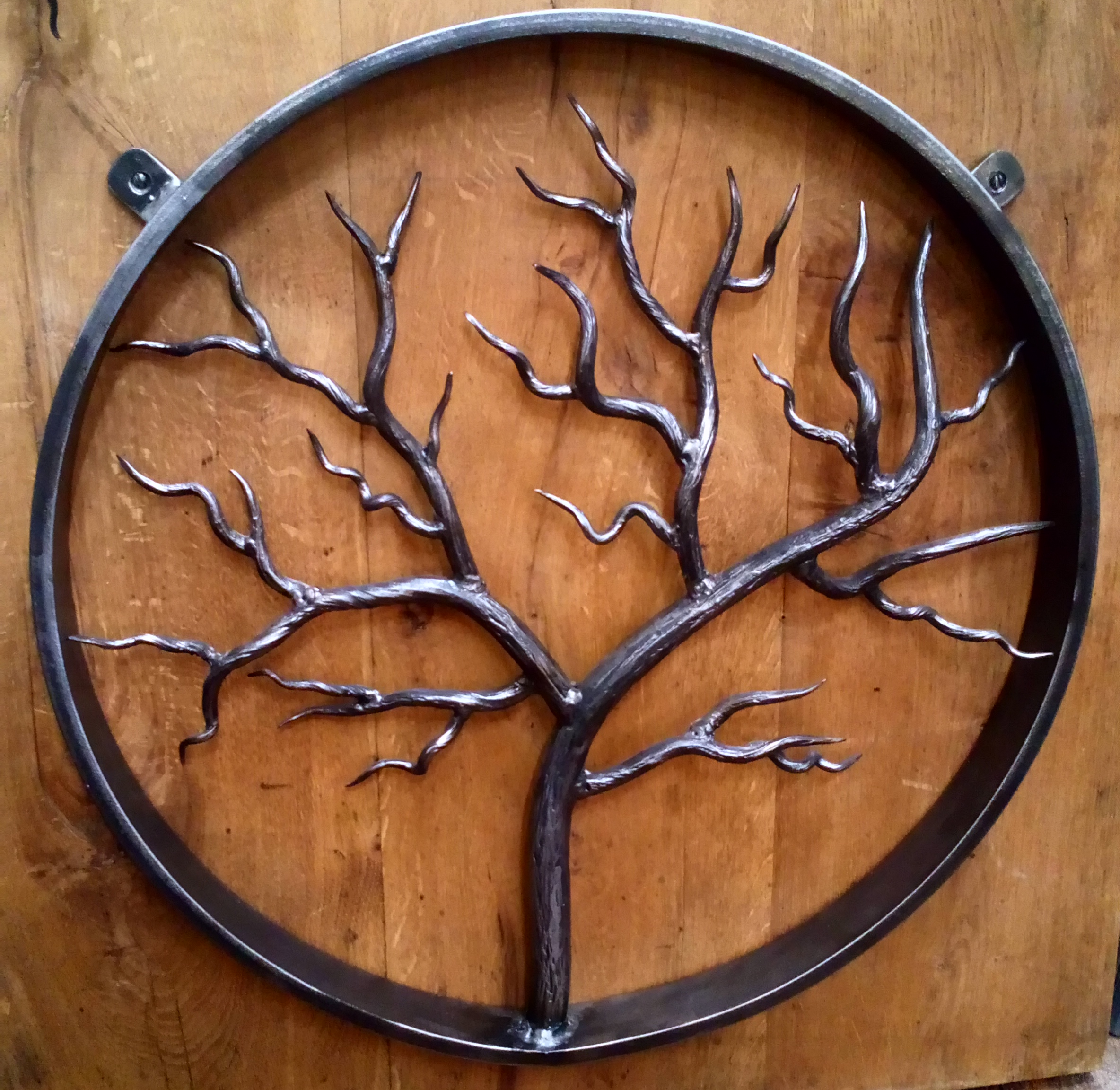 Worwood Metal blend traditional skills with contemporary design, all of their products are hand made. They provide all types of work from restoration, reproduction and repair of existing products. Their real skill lies in designing, creating and installing bespoke pieces. They are able to undertake a wide range of commissions, from small domestic items and hardware to large architectural and sculptural works catering for any style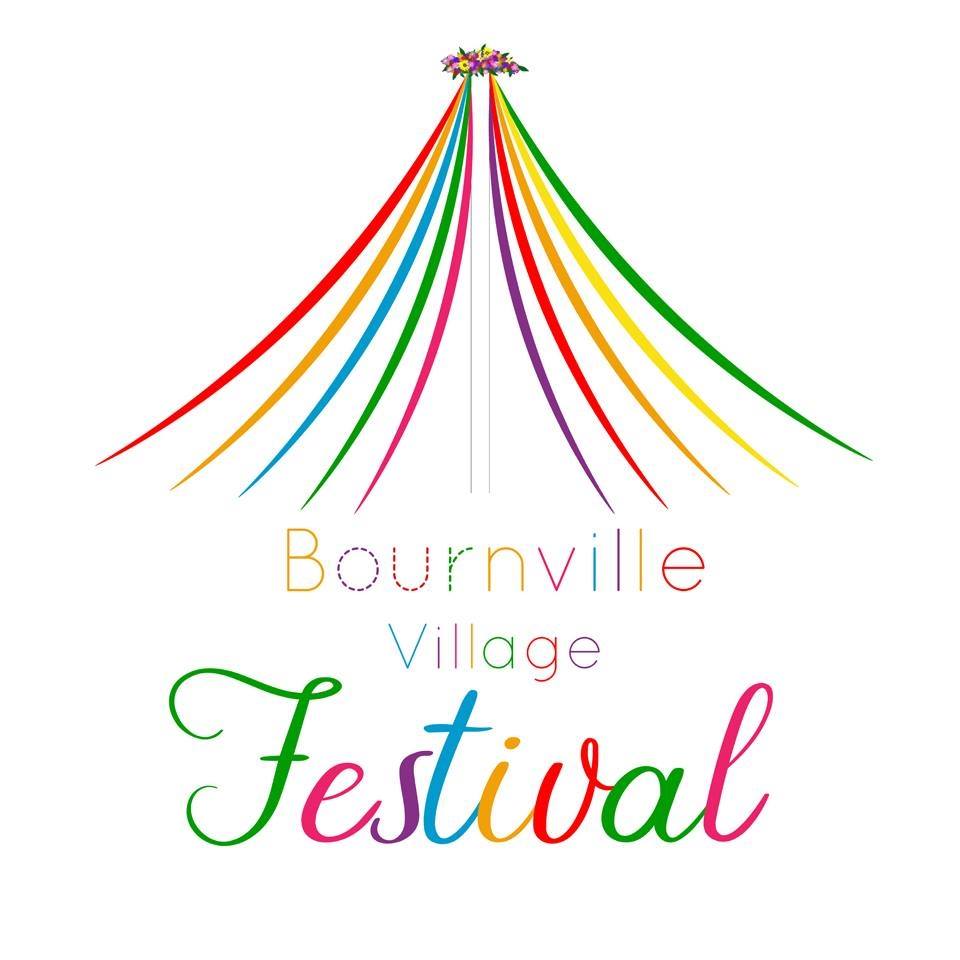 More Stallholders To Be Announced
Keep checking back on this page for updates
when posting about bournville village festival on social media, remember to use the hashtag:
#BVF19
Get Involved
We can always do with an extra pair of hands at Bournville Village Festival, if you'd like to help out and volunteer then please click the button below, this will take you to an online form where you can register your interest. Once you have done this one of the festival team will get in touch with you.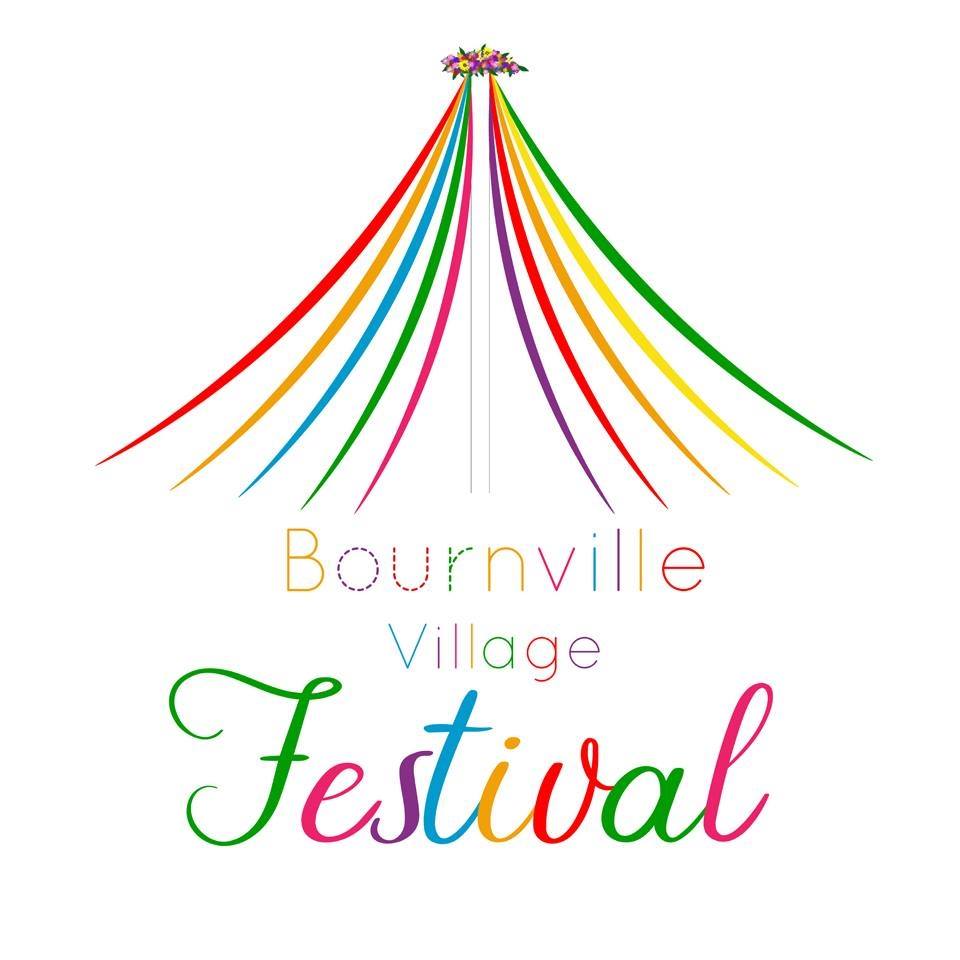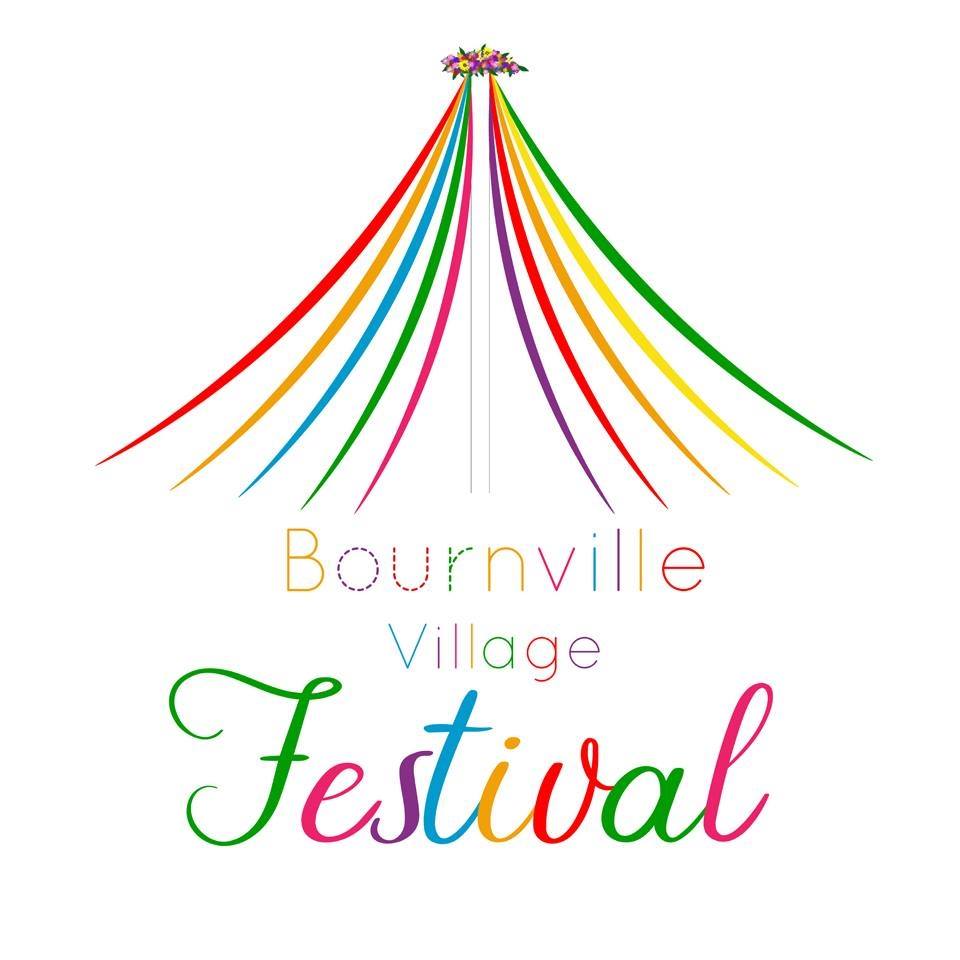 Sponsor Us
It costs us a lot of money to put on Bournville Village Festival every year, as the economy grows and changes the prices of stalls and services we have to pay for to run the festival's costs grow too.
If you think you are able to help us by sponsoring the festival with your hard earned cash or with your services please get in touch…
Take Part
If you or your child would like to take part in the Bournville Village Festival Maypole please click the button below to fill out a registration form.
Practices are already underway so you may have some catching up to do, but the dances are fairly easy to learn and practice at home.