"Based in Bournville" is our new online directory for businesses which are based locally, here in Bournville, made to help support the community.
Independent and small businesses have taken a huge hit over the past year and we want to be able to give back to the community by doing what we do best, signposting. So with this in mind "Based In Bournville" will be running free of charge and be managed and run by Bournville Village Council volunteers in their free time.
This part of our website will enable you to find out about people running their business from our lovely little village in order to to support them not only through purchases but by simply being able to follow their presence online and keep up to date with what their doing easily, not just during christmas but throughout the year.
The Supper Spot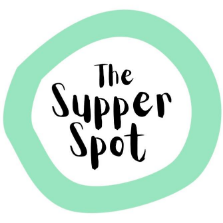 Beaumont Road

,

Bournville
The Supper Spot is a plant-based takeaway company run by Daisy and Kel. It started out as a weekly supper club but has evolved to a permanent menu with a monthly supper club. They pride themselves on discussing the environment, and as such they run a sustainability series on their social media and blog section on their website where they discuss different sustainability issues. For their supper clubs they collaborate and promote local artists as they believe in championing Birmingham-based talent; they interview the artists and purchase their work as gifts for random customers. They currently operate Thursday-Saturday with both delivery and collection options from Beaumont Road in Bournville.